𝕷𝖔𝖆𝖉𝖎𝖓𝖌, 𝕻𝖑𝖊𝖆𝖘𝖊 𝖜𝖆𝖎𝖙..
Server1 G

Server2 PLAY

Server3 ONE

Server4 OK
0
(No Ratings Yet)
Loading...
The Man Who Was Thursday (2016)
THE MAN WHO WAS THURSDAY is inspired by the existentialist novel of the same name by G.K. Chesterton (1908). The novel is considered a metaphysical thriller, and our film could be considered the same, though it also can be thought of in more classical cinematic terms a psychological and supernatural thriller.
Related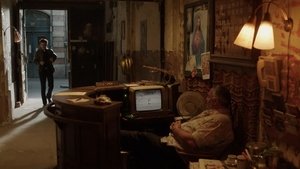 Server
Language
Quality
Links